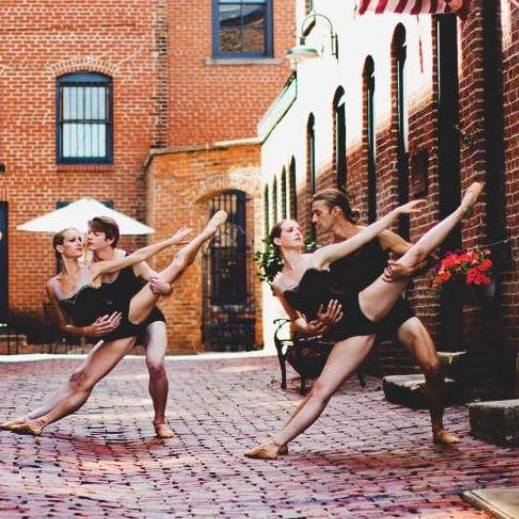 Dance is an art form which requires a performer to put themselves fully into a piece, body and soul. In this fourth installment of our Performing Arts Series, we feature Neos Dance Theatre, offering a myriad of performances to northern Ohio, ranging from contemporary dance to classic ballets. Neos is host to a wide variety of repertoire, often produced in collaboration with symphony orchestras, university programs, local ballet schools, downtown organizations and other dance groups for classic performances, feature dances or local workshops. In Richland County, Neos is known for their annual performances such as "Ballet @ The Brickyard" (an outdoor live-performance venue) and "Boots and Ballet", where the dancers bring their skill set into an urban setting in Downtown Mansfield. They also present full length ballets with such diverse pieces as "Creole Cinderella", "Romeo and Juliet" and "Count…The Legend of Dracula". Their next performance is their annual "A 1940's Nutcracker" on Dec 9 and 10th at The Renaissance Theatre.
Something New
Robert and Brooke Wesner co-founded Neos Dance Theatre in Mansfield in 2004 with a desire to present dance to audiences in new ways. Neos is a Greek word, meaning "to start something new." This is certainly reflected as they choreograph and use their professional dance skills to create lively and moving performances in northern Ohio. Robert Wesner also acts as Artistic Director and occasional choreographer for Neos. Part of this means deciding what type of repertoire best suits their dancers and their training. Wesner says, "I always try to give our dancers and audiences the opportunity to interact with new styles." Wesner discovers choreographers with styles ranging from classical ballet to contemporary to inform their performances. This allows them to have a wealth of moves styles to choose from when creating a new season. It's a balancing act to "preserve classicism and still provide new experiences." This is best seen in their "story ballets", such as "Creole Cinderella", where full productions showcase many different elements, and give a new spin on a classic story.
Ballet may seem like an acquired taste, but that's why Neos brings new and interesting elements to each piece to entice new audiences and keep their work fresh. "There's this push to find new ways to present dance." This also means looking at new technology and ways to present their stories on stage. Recently, film has been introduced into the performance arts scene, with images being displayed on scenery, sets and even dancers' bodies. In their performance of "Snow White and the Magic Mirror: A Grimm Tale", a film projected inside the frame of the mirror made it come to life. They were nationally recognized through the media for their use of technology in performances. Neos is looking for more ways to incorporate new technology into their performances.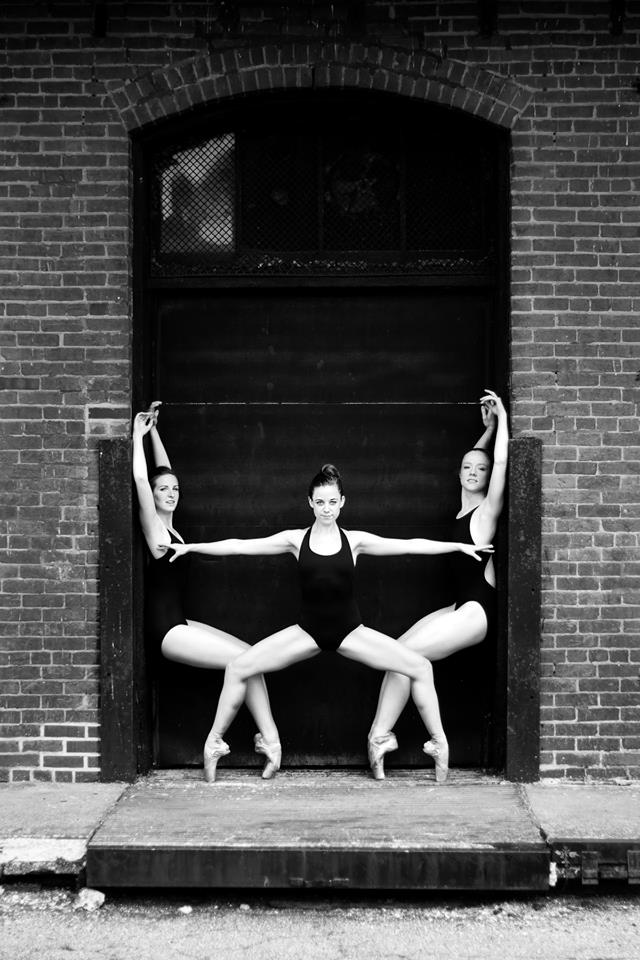 Neos Center for Dance
When Neos first started, they offered classes to students whenever their instructors had free time. As Neos grew more successful and their seasons busier, the classes faded away. But the desire to educate young people about dance remained a part of Wesner's goals for Neos Dance Theatre. This past August they were finally able to open the Neos Center for Dance in Oberlin, Ohio. They offer dance classes for all ages ranging from ballet and tap to contemporary and hip-hop. Forty-seven students are currently enrolled. Run by Director of Education and Outreach, DeMarcus Akeem Suggs, Neos is very pleased with the feedback from students and parents. Wesner hopes the school will give them the opportunity to increase their level of outreach, including bringing more classes to Richland County, something they have already been doing on a small scale as time allows. "There is something in the realm of dance, music, art, theater that ignites a young mind" says Wesner. It is this inspiration which Neos wishes to spread through northern Ohio by allowing young people to experience dance for themselves. Wesner believes the performing arts are important for the community, especially when it comes to young people. "Students that have the opportunity to really interact with the arts are ten-times more likely to graduate High School and go on to college." Neos would like to see more community involvement from artists wherever they are or whatever medium they use. "Often, artists are the strongest community advocates."
The Language of Movement
"There is a level of understanding how the arts can positively affect the community," says Wesner, "some see is as only a utility to increase a region's quality of life, others as simply something ornamental….but arts can, and should, become a strong driving force for crucial economic development and educational opportunities." Dance communicates emotions, ideas and stories, meaning that everyone attending a performance can come away with something different as they put their own interpretation on it. "Dance takes some time to get to know," admits Wesner "to understand how the body moves and to appreciate it…There are all these different languages that people speak through movement." Part of choreography is choosing movement, costumes, and expressions which will best bring the message home to your audience, to expand their viewpoint and teach them new movement vocabulary. Wesner says that is the reason why Neos is driven to bring something new to the performing arts scene. "My hope is to break down some of those barriers, to let people experience new things…The arts empower people and communities to think differently…to change the dialogue in the community." Come to a performance and experience for yourself.
Contact Info
1117 Township Road 753
Ashland OH 44805.
https://www.facebook.com/neosdancetheatre.org/
Email: info@neosdancetheatre.org
Phone: 330-595-4950