Immerse yourself in new places and allow your eyes to open. History and traditions enhance the mind and expand your compassion, which is why cultural tourism is an increasing trend. Richland County is filled with a variety of cultures from all around the globe; some may even say that Mansfield is a melting pot. Start your journey here!
EXPERIENCE Germany
Whether your great grandparents are from Germany or you simply want to try out something new, stop by Mary Ann's Meat Market for authentic German sausage! This recipe was previously own by Weidle's Meats and has become a holiday staple for local German families. Another place to visit is the Mansfield Liederkranz, a private social club that opens their doors to the public for daily lunch specials and Friday dinners featuring anything from delicious German sausage, schnitzel, cheese steaks, burgers, and so much more! Call ahead for the daily menu. The Liederkranz is a part of the US National Donauschauben Society, which collaborated with the CVB and hosted one of the National Conventions in Mansfield in 2003. Folk dance is a large part of this culture so be sure to catch the Youth Dance Group performing around town.
ENJOY Greece
At the end of May, Sts. Constantine & Helen Greek Orthodox Church hosts the Annual Parish Festival. The Greek Festival takes place for three whole days and will not disappoint as it has amazing food and dancing! Additionally, Athens Greek Restaurant in Downtown Mansfield and Ontario both have the best gyros and baklava around. Every other year, one of the owners of Athens Greek actually travels back to his home country of Greece to purchase a variety of special spices that are used in some of the restaurant's dishes.
EXPLORE Amish Country
Amish culture is a short drive away from Mansfield, but you can still get a fix in town. Visit Der Dutchman Restaurant, conveniently located off of Interstate 71, for traditional Amish Kitchen cooking. The area also has a large Mennonite population, whom you can meet at Planktown Hardware and Pumpkin Seed Bulk Food Co. Both stores supply all of your home needs! Planktown Hardware carries a variety of pet/livestock, garden, cookware, soap making, hardware, and emergency preparedness supplies while Pumpkin Seed has a vast selection of snacks, dips, candy, and spices.
CELEBRATE Native America
Creative Outlet Indian Store carries out of the ordinary, local artifacts that make perfect gifts and souvenirs. Purchase anything from Indian silver jewelry, Navajo horse hair pottery, and even healing crystals! The store also has an entire art gallery with pieces made by Native American artists. This upcoming September 16th-18th, take the opportunity to whiteness an actual Native American ritual at the Great Mohican Pow-Wow. This festival provides Native Americans with a time to dance, sing, renew old friendships, and preserve a rich heritage. Top artisans, craftsmen, and traders attend too.
APPRECIATE Asia
For a tasty drink, visit The Twisted Fig Tea Room. They carry a variety of teas from many Asian destinations like the mountain slopes of Taiwan and Mt. Fuji in Japan. If you need a little pick-me-up try "Reiki" for its traditional Japanese spiritual healing abilities. All teas can be enjoyed with a bundt cake from Eatmor Bundt.
VISIT Mexico
In Lexington, indulge in one of the best Mexican restaurants around, Los Jarritos. You can never go wrong with a quality enchilada or queso and this fresh meal will undeniably leave you feeling satisfied for great price!
INDULDGE in India
While in downtown Mansfield, visit Saffron Indian Cuisine. All of their exotic dishes satisfy your tastebuds with fraguent spices and a traditional appeal that can't be found elsewhere.
DISCOVER your own heritage!
After spending some time exploring the cultures within Richland County, you may be left wondering where your own family came from. Take this perfect opportunity to go to the Ohio Genealogical Society and decipher your own family tree. Who knows, maybe you will even start reviving some traditions! For help planning your culturally enriching adventure, visit MansfieldTourism.com.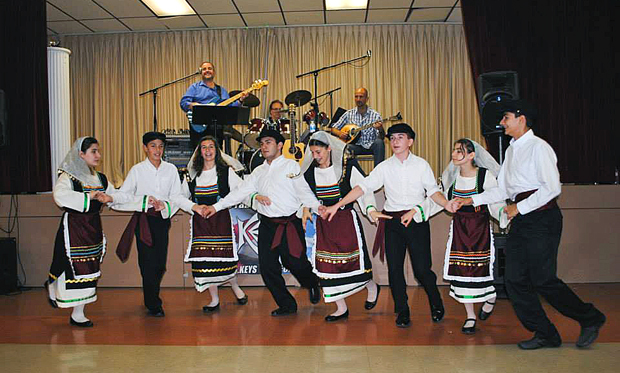 Written by Brigitte Meisse, CVB Intern