The Gold Wing Road Riders Association Ohio Buckeye Rally (Ohio GWRRA) comes to Mansfield, Ohio on June 15-17, 2017. The annual event celebrates its 34th year and, for the first time, holds the event at the Richland County Fairgrounds. Local motorcyclists are welcome to register and join the fun! There's also a free evening open to the public on Saturday with a bike show and light parade inside the fairgrounds.
During the 3-day event, there will be plenty to do including guided and unguided rides around Richland County with some favorite spots like the Ohio State Reformatory, filming site of The Shawshank Redemption. At the fairgrounds, vendors will be onsite with safety and riding gear, parts, and accessories and pin striping services. The local chapter invites you to join the on-bike games and off-bike games. Other entertainment includes local author and storyteller Mark Sebastian Jordan with tales of local legend Cecily Rose and a live band on Friday evening. On Friday and Saturday, GWRRA educators will be hosting several education courses. These opportunities for the participants are an excellent way to sharpen skills and hone rider and co-rider education.
Some of the highlights of the Rally are the Bike Show and Light Parade. Both events happen on Saturday at the fairgrounds, 750 N. Home Road in Mansfield. These events are FREE and open to the public after 3:00 p.m.(Saturday only). Come explore the Bike Show, followed by the thrill of motorcycles all decked out in creative lights at 9:00 p.m. Quite a sight to see. (The light parade is weather dependent and only parades through the fairgrounds.)
According to Kim Miers, Marketing/Meetings Director for Destination Mansfield-Richland County, "We are very pleased to have the Gold Wing Road Riders Association holding their Buckeye Rally here in Mansfield. Since I've been working with the group, I see the passion they have for fellow motorcyclists and the pride in showcasing our area to members around the state."
To enjoy the full 3-day event, there's a discount on event registration until June 1. However, if you are still making plans to attend, onsite registration is available ($35 non-members / $28 members). If you're not currently a member, this might be a great way to sample the organization offerings. Just love motorcycles? Join in the fun just for the day with a day pass (only $20 for non-members/ $15 members).
Food vendors and fairgrounds restaurant provide variety for attendees. There are plenty of opportunities for ice cream, a GWRRA favorite food, at the fairgrounds and at ride stops at the local favorites.
Stay awhile. Camping is available at the fairgrounds on Thursday, Friday, and Saturday for a fee. This is a great way to visit, tell stories, play games, and rest on these early summer days. Also, nearby area Hotels offer special rates. Our host hotel is LaQuinta Inn & Suites, but other hotels are listed on our website.
According to state director Rudy Copeland, "We are looking forward to our members, the Gold Wing Road Riders of Ohio, and six other states enjoying local hospitality and the many things to see, the good food, and the great riding here".
GWRRA is an international organization with chapters throughout United States, with 29 chapters in Ohio. If you are interested in motorcycle riding, a beginning rider or a well-seasoned rider, you will find friends at the rally. GWRRA welcomes any rider and motorcycle into the group.
For more information or a registration form go online to www.ohiogwrra.org or Rudy Copeland at 937-726-6243
Randy & Linda Porter 330-345-7393 – Chapter 8 President
Al and Cathy Nighswander, Assistant Directors Chapter B – 419-544-2159 or cnighswander@yahoo.com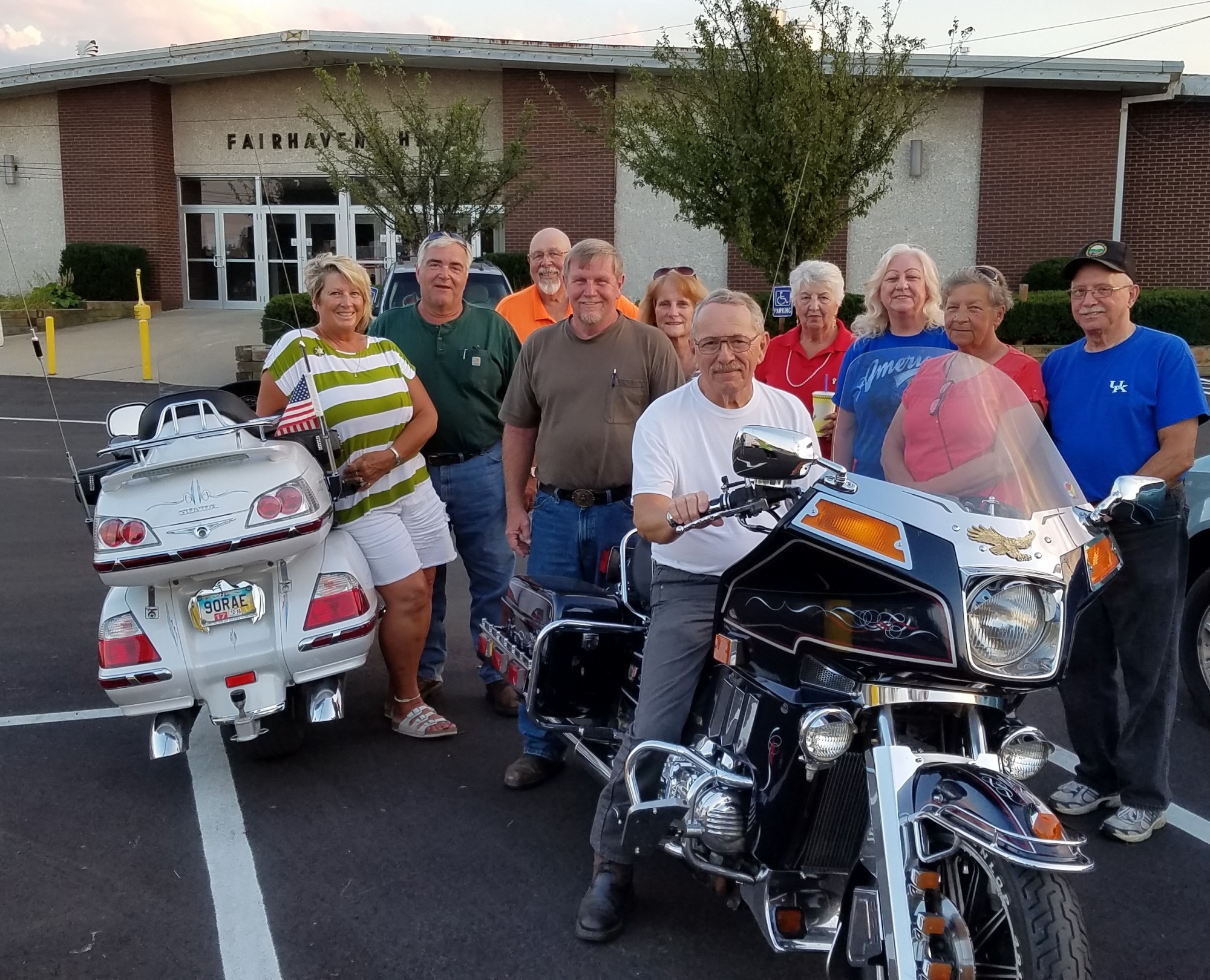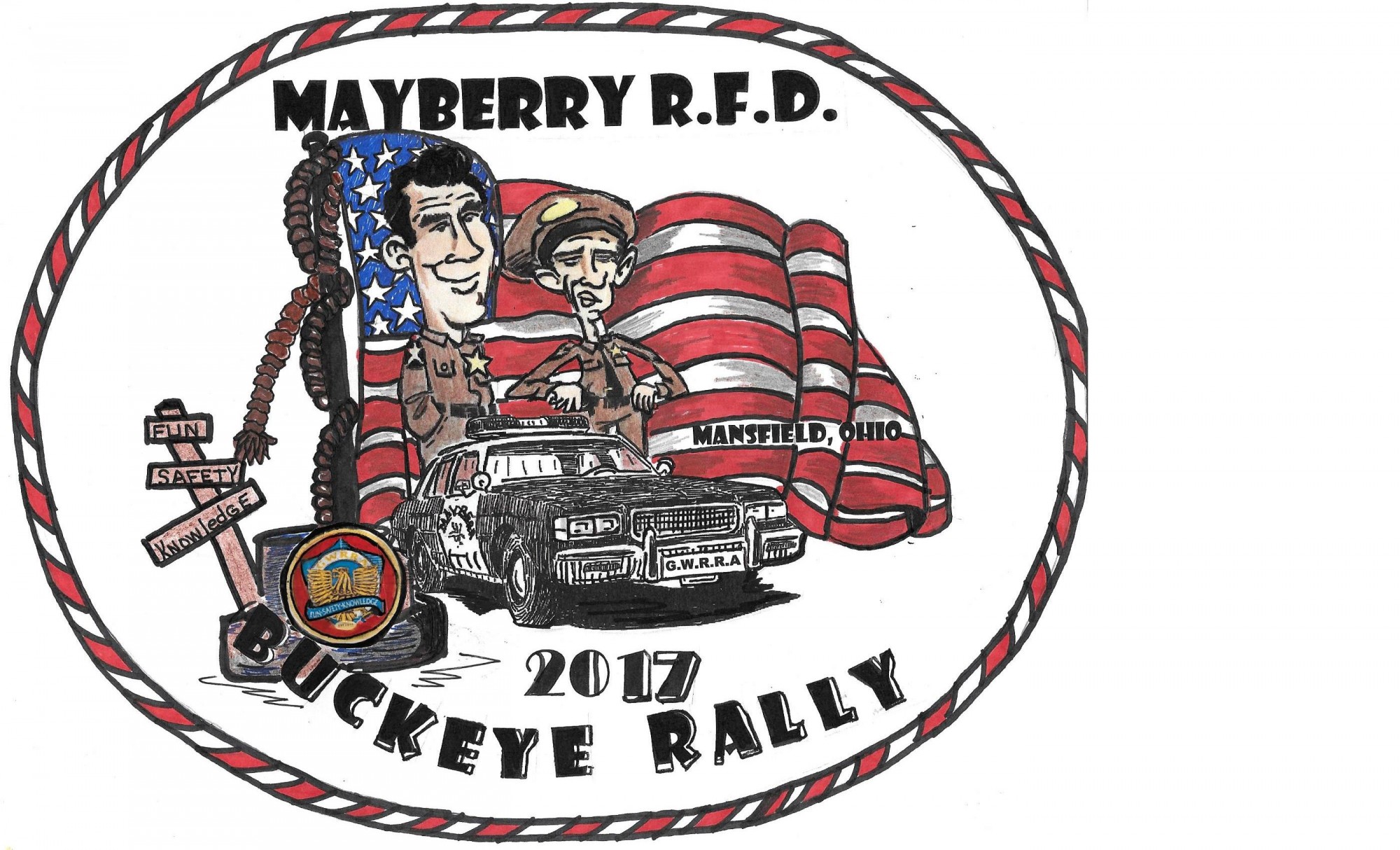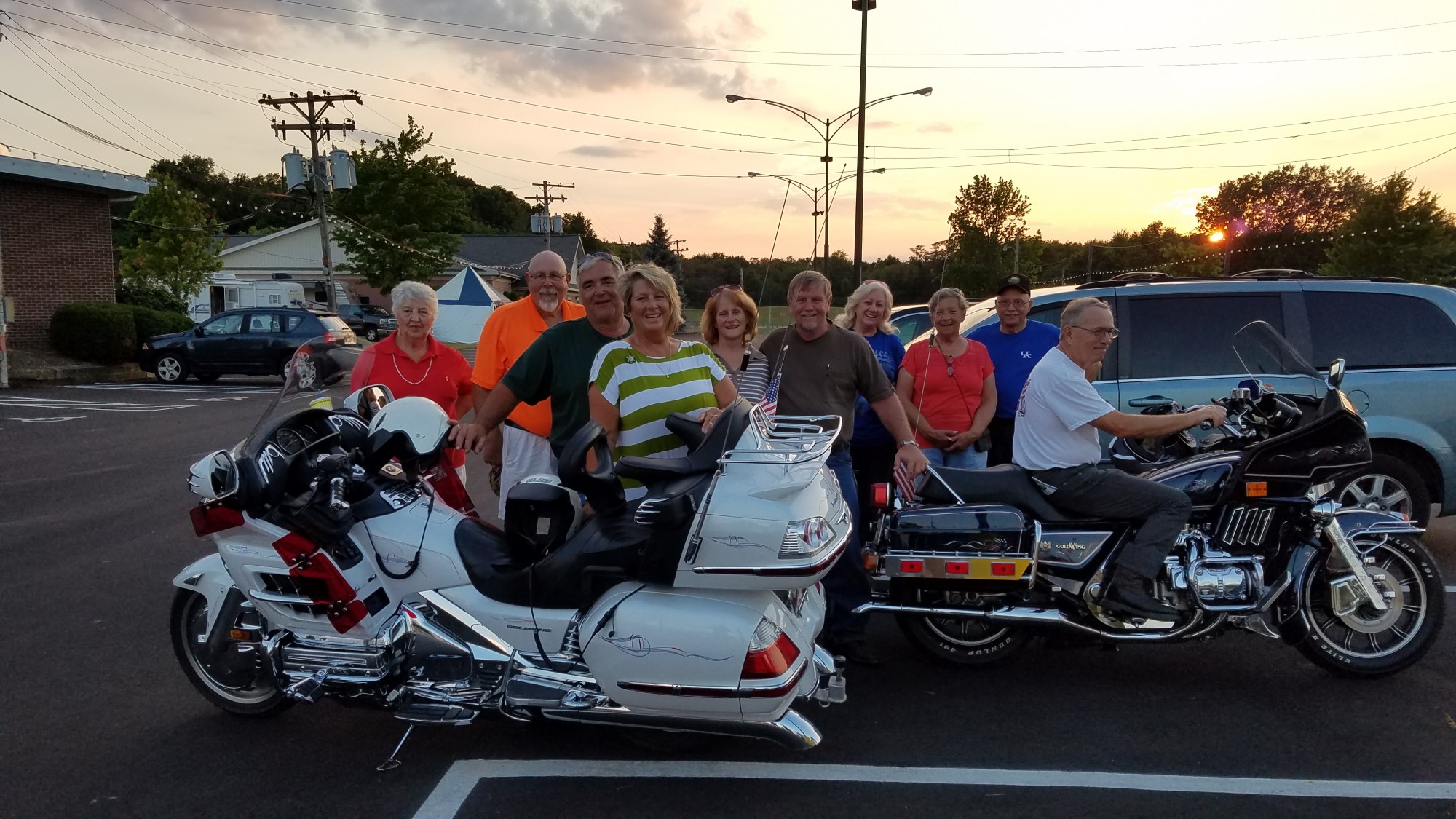 At the Richland County Fairgrounds during a planning visit to the 2017 event site.