Whether you're a history buff or a trivia lover, fun facts about cask ales, world records, and secret caverns are just the start of the fascinating information available about Mansfield and Richland County. The Shawshank Redemption filming sites, motorsports, and a haunted prison frequently bring travelers to the area, but there's so much more to explore while you're here. Whether we're your destination or a detour on your journey, we want to share some little-known facts to inspire your next stop in Richland County.
If you follow the craft brew scene, you may know Laxton Hollow Brewing Works in Lexington, Ohio, but we bet you don't know that Laxton Hollow is Ohio's only exclusive "real ale" brewery. In fact, they are one of only a dozen or so cask ale brewers in the entire US. Some of you may even be wondering what "real ale" is and why it's so rare.
Laxton Hollow brews and serves beer the traditional way: pulled straight from the cask. The real ales are brewed with traditional ingredients and matured by secondary fermentation in the container from which they are served. Unlike other beers, which are carbonated with forced carbon dioxide gas, cask ales like the ones brewed at Laxton Hollow are unfiltered and unpasteurized and receive their delicate carbonation from the active yeast in the beer. Since these ales can't be replicated with modern brewing methods, they are much more difficult to produce, package, and distribute than their bubblier counterparts. Traditional cask ales are much more prevalent in the United Kingdom, but Laxton Hollow is dedicated to crafting new fans across the pond. This time-honored tradition of brewing is well worth the drive to experience a taste of these rare and delicate ales for yourself.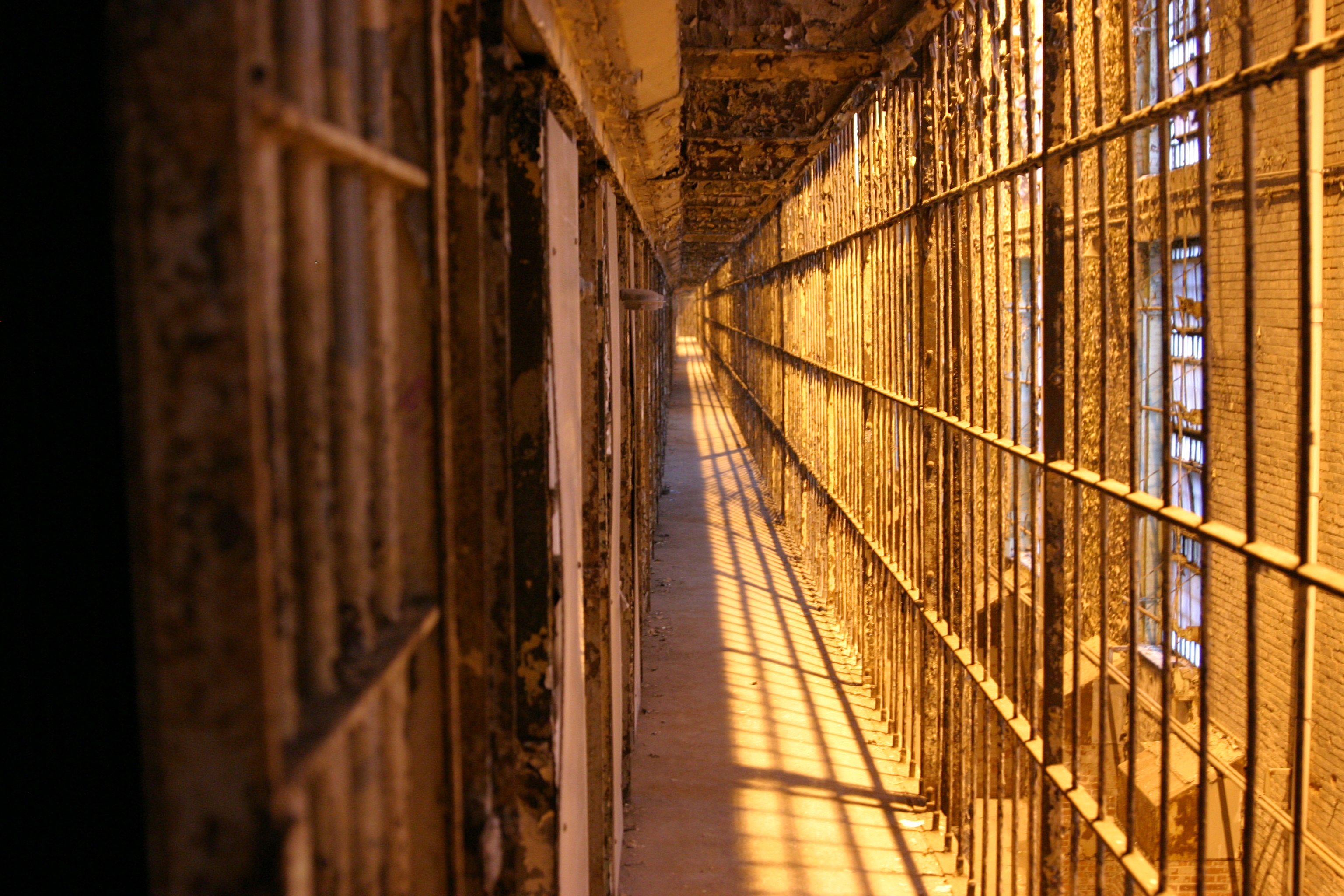 You may know The Shawshank Redemption was filmed at the Ohio State Reformatory, but we bet you don't know the East Cell Block, at six tiers high, is the largest free-standing steel cell block in the world. Each steel cell block has 600 individual cells meant to hold one individual per cell. As you will see on a tour of the prison, the cells are quite small. By the 1960s the reformatory was so crowded that prisoners were held two, and sometimes three, to these cramped quarters. The cornerstone of the Ohio State Reformatory was laid on November 4, 1886, on the former site of a civil war training ground and it officially closed its doors in December of 1990. During its 94 years as a working prison, over 100,000 inmates passed through the gates of the Ohio State Reformatory and lived as residents of these cells.
You may know Hudson & Essex as an upscale restaurant coming to downtown Mansfield's historic Carrousel District, but we bet you don't know where its name comes from (unless you've been around since the 1920's). The newly refurbished building at the corner of East Fourth and North Diamond streets was home to the Heiber Motor Company and served as the showroom for the Hudson and Essex automobiles they sold.
And unless you've been keeping a close watch on the renovation efforts, we bet you don't know that during construction, they discovered caverns built beneath the north side of the restaurant that were likely used as a cold cellar to store beer by a 17th-century brewery. Long before an automobile showroom stood on the site, this area of the Carrousel District was home to Mansfield's Brewery District. The caverns beneath Hudson & Essex have been turned into a unique space that can be rented for corporate events and special occasions.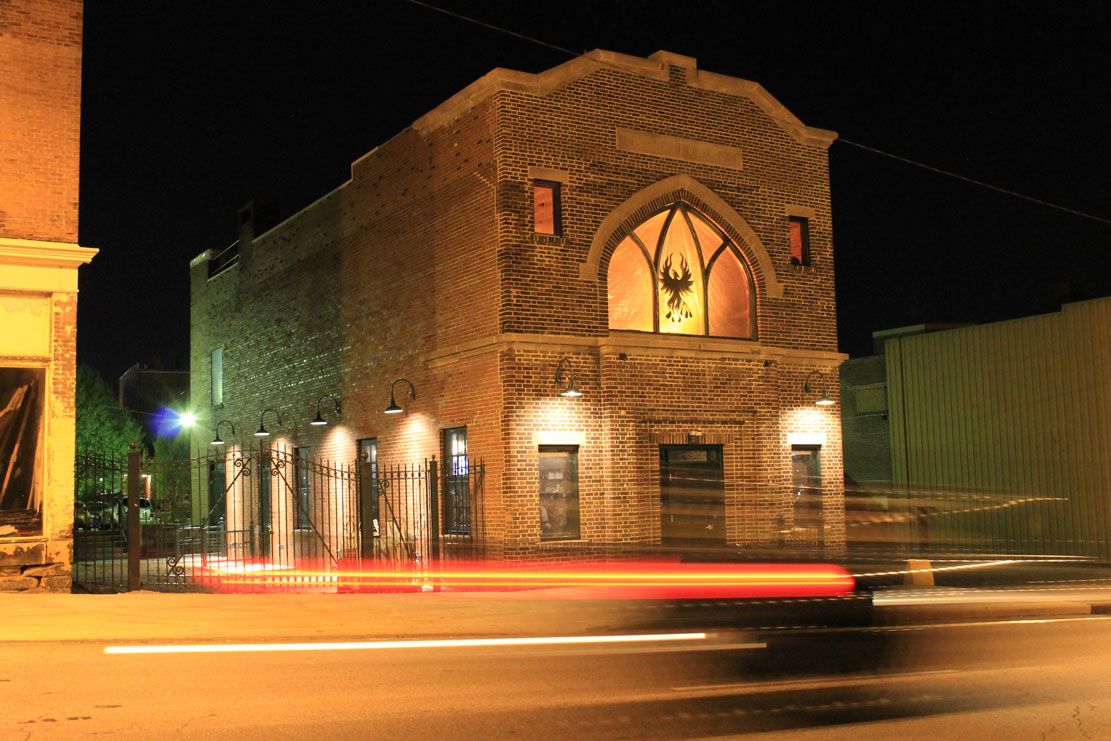 Located just down the street near the site of Mansfield's pre-prohibition brewers, you may know the Phoenix Brewing Company from the craft beer revival they've brought to Mansfield. You may also know them for their 2017 World Beer Award gold medal-winning Toe Tag Belgian Tripel or the Dark Lylith chocolate stout which won the bronze medal in the chocolate beer category of the 2018 US Open Beer Championships. While you may have sipped one of their brews in the taproom, you might not have known you were sitting in the first-floor chapel of the former Schroer Mortuary and Funeral Home. This family mortuary business closed in 1932, but as a phoenix rises from the ashes, the building found new life thanks to the founders of the Phoenix Brewing Company. After an eco-friendly restoration, the former embalming and prep area now houses brew equipment and cold storage. Now that you know the story behind the coffin-shaped tap handles and beer flight paddles, make the Phoenix a must-stop on your next Beercation.
You've probably seen stunning photos of the mansion and gardens at Kingwood Center Gardens, but we bet you don't know much about the estate's former owner, Charles K. King. Mr. King made his fortune at the Ohio Brass Company, but his true passion was horticulture. Local historian Tim McKee came upon a piece of oral history about Mr. King who, though never having children of his own, didn't seem to mind when neighborhood kids played on his expansive property. A grounds manager discovered that some children had made a fort under one of the large shrubs. When Mr. King was asked what to do about it, he instructed the gardener to leave a box of chocolates under the shrub for the tiny trespassers. There is no more need to sneak onto the grounds to enjoy the beauty of Mr. King's expansive gardens. Upon his death, Mr. King donated most of his estate to the foundation that keeps Kingwood Center Gardens up and running as a public garden.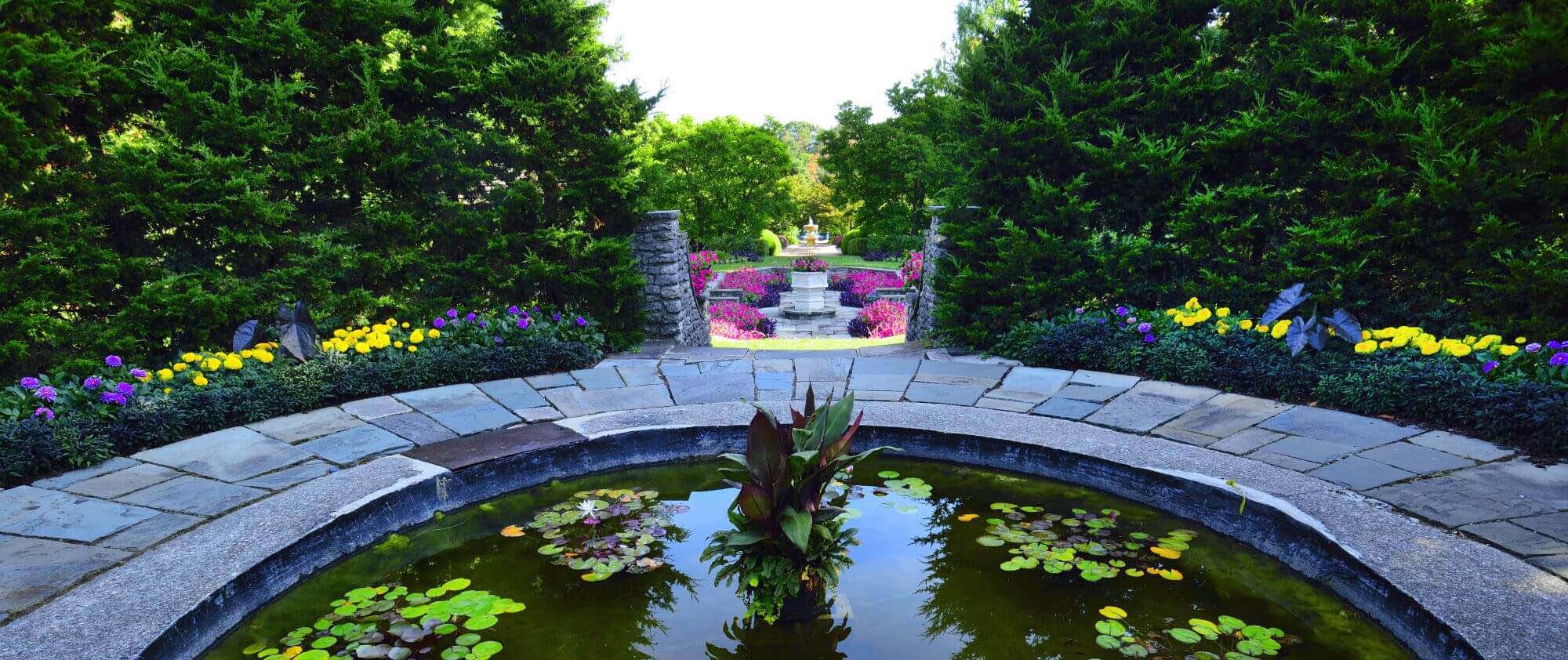 More Fascinating Facts:
Do you know a fascinating fact about Richland County? Share it with us in an email to info@destinationmansfield.com.