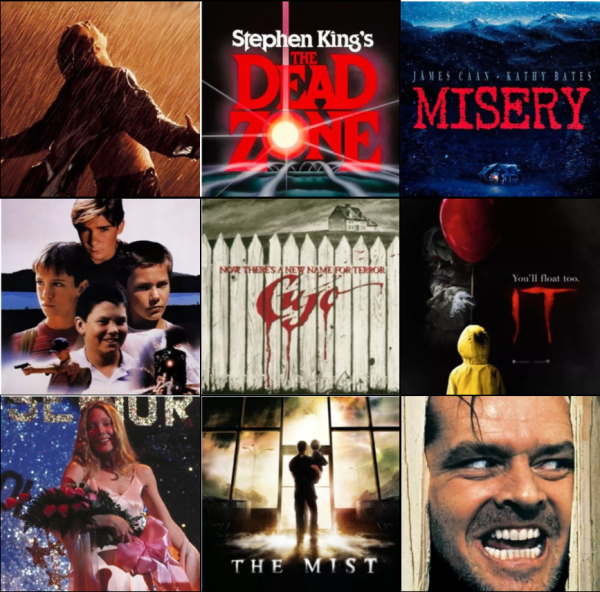 Stephen King is known throughout the world for his books and the movies inspired by his work. Mansfield, Ohio and Stephen King hold a significant connection.  Most filming sites from the movie The Shawshank Redemption took place in the area, including the Ohio State Reformatory, Malabar Farm State Park, and even areas of downtown. View all the local filming sites at www.ShawhankTrail.com.  The world premiere of the movie, now considered one of the greatest films of all time, took place in the historic Renaissance Theatre in Mansfield.
The Renaissance, in conjunction with the Mansfield/Richland County Public Library, and Cleveland Financial Group, pays homage to this long history with the year-long Stephen King Film Festival. Featuring one film a month, attendees are encouraged to come early and participate in a discussion lead by a guest speaker. The year began with a screening of The Shawshank Redemption, with the discussion lead by Maura Grady, co-author of The Shawshank Experience: Tracking the History of the World's Favorite Movie. February followed up with The Dead Zone, featuring guest speaker Annie Tarpley, paranormal expert and founder of History and Haunts Paranormal Research Team. Mark the upcoming shows on your calendar!
Misery – March 15
Best-selling novelist Paul Sheldon is in a bad car accident but is rescued by his "#1 fan" Annie Wilkes. But what appears to be a haven of mercy soon turns into a house of horrors.
Stand By Me – June 21
In the summer of 1959, four boys set out to find the body of a missing child rumored to be in the woods nearby.
Cujo – July 19
Loveable Saint Bernard Cujo is bitten by a rabid bat and unleashes terror upon a small town.
It – Aug. 16
Children are disappearing from the town of Derry leaving behind only bloody remains. A group of kids unite to take down the terror that only they can see.
Carrie – Oct. 18
Carrie White, a sheltered and bullied teenager, is finally asked to the prom. But a prank turns on her former bullies, causing them all to be sorry they ever picked on her.
The Mist – Nov. 15
A mysterious mist rolls into town, killing everything in its path. A group of townspeople barricade themselves inside a supermarket and are beset by fear, division and what lies within the mist.
The Shining – Dec. 13
Jack Torrence takes his wife and son to an isolated hotel in the winter, agreeing to be the caretaker for the season. The violent history of the hotel begins to affect Jack and his aggressive tendencies begin to take over.
Pre-movie discussion with guest speakers begins at 6:30PM, film screenings follow at 7:00PM. Film are followed by a "Pub Quiz" with the guest speaker, hosted at Phoenix Brewing Co. Admission to the film is $5. Purchase tickets today