Every fall the Prairie Peddler Festival returns to Richland County to showcase handcrafted items available for purchase. Vendors come together to give the community a unique shopping experience featuring over 200 artisan booths. "Preparations are in full swing for the 31st annual Prairie Peddler Festival and as always, we celebrate the tradition of handmade arts and crafts" says Mandie Willis, Festival coordinator, in this year's Festival Guide.  This year's event takes place September 28–29 and October 5–6, and there will surely be a wide variety of activities for anyone to enjoy at the Prairie Peddler: Shopping for parents, face painting for kids, or live music and great food for all ages.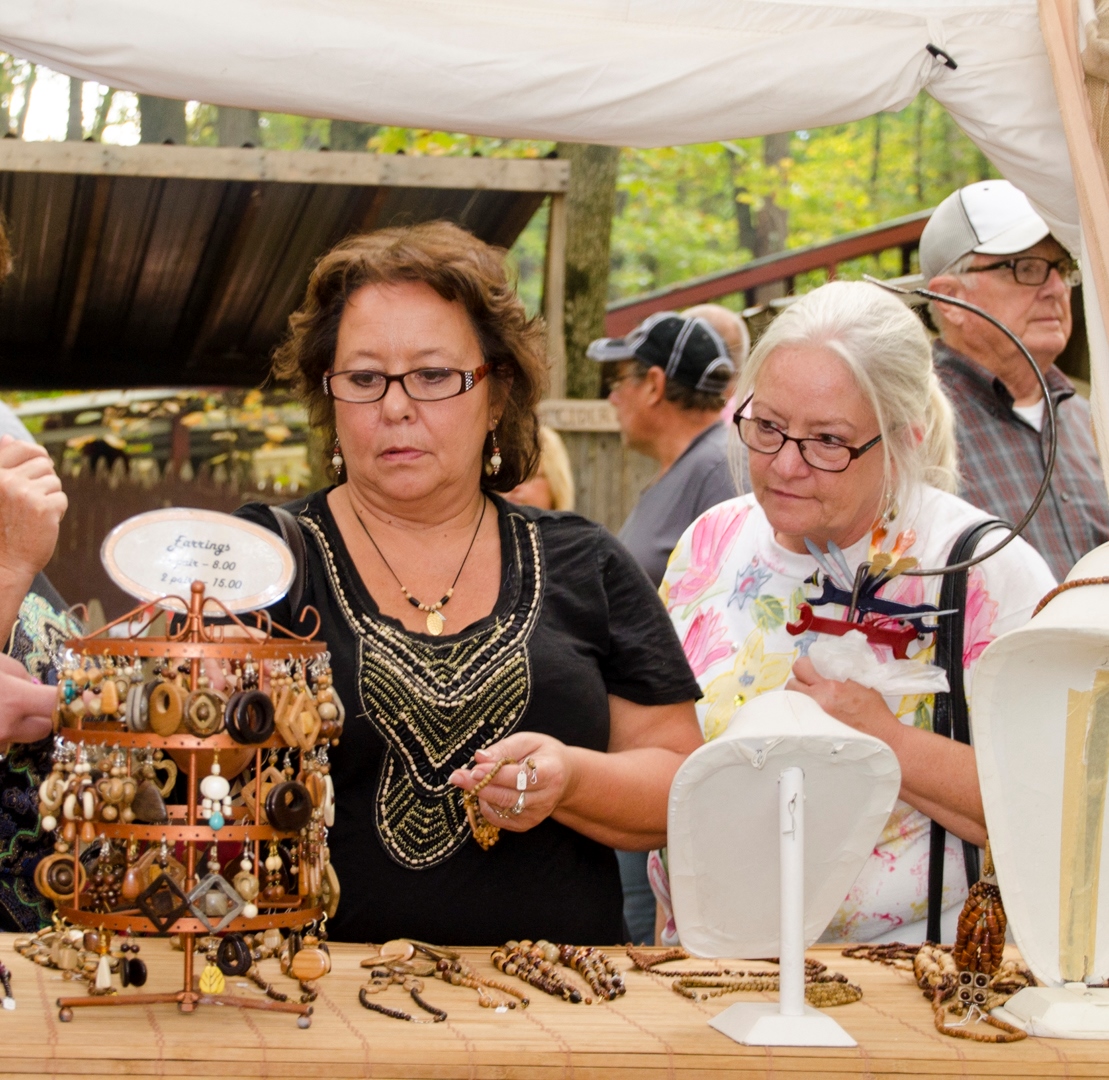 Come rain or shine, the Prairie Peddler Festival runs two consecutive weekends in a scenic wooded setting, allowing everyone to experience the beauty of the vendor's handmade art and crafts. Get a head start on Christmas shopping or decorations with personalized Christmas ornaments and signs or learn how to create the perfect gift with DIY Seminars. This season, the festival also features a demonstration of Chalk Painting to salvage furniture and give it a fresh new look.
There will be a KidZone tent, including fun activities for all ages like face painting and hands-on craft projects at Black Bear Park. Parents also have the option to take their kids to activities spread throughout the vendor booths. There will be a Petting Zoo (Booth #188), Pony Rides (Booth #202), and Wagon Rides (Booth #203) for those kids who love animals, or there will be booths to inspire creativity in kids, such as Sand Art (Booth #29), Candle Making (Booth #73), or Soap Making (Booth #75).
The Prairie Peddler is the perfect location for all-day shopping. Need a break from shopping? Purchasing lunch or dinner becomes another fun adventure for the day as the festival offers a variety of dishes such as Apple Fritters, Jumbo Pork Tenderloin, and Smoked Turkey Legs that are sure to please every Peddler visitor. The food court area will be placed next to the stage to offer entertainment with your meal. Musical groups offering different styles of music, a cloggers dance team, and magicians are some of the events scheduled to occur. Sip some coffee with your pumpkin donut as you enjoy the Sugar Creek Bluegrass musical group. Or, watch Kerry Blair–Magician while enjoying a Brick Oven Pizza.
The 2019 Prairie Peddler Festival will be open from 10 a.m. to 5 p.m. in Butler, Ohio. Visit the Prairie Town website to access the Festival Guide for a map of the booths, showtimes, and more. Tickets will be $8 for adults, $3 for kids (ages 6–12) and free for children under the age of six.
Article by Destination Mansfield – Richland County Intern, Amber Parr