The Calendar of Events is not supported by Internet Exploreryour current browser. For best viewing, please use Chrome, Firefox, or Edge.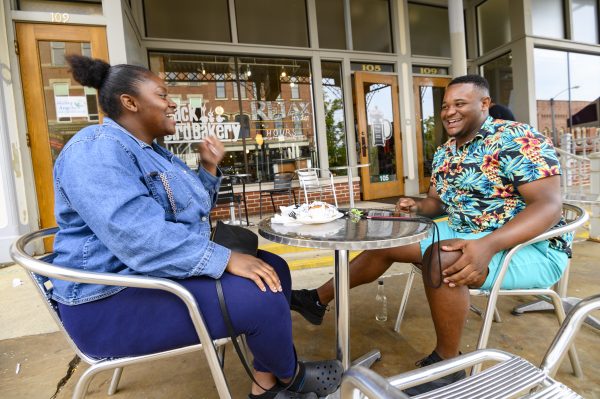 Relax, It's Just Coffee… A genuine neighborhood coffee shop providing an "all access atmosphere" where coffee geeks, business leaders, artists, students, and neighbors can come together to work, create, RELAX, socialize, and unwind. Our objective is not to just sell coffee (though we are happy to do just that!), but to use the "coffee shop experience" to cultivate a community united by its love of coffee, tea, local art, and live entertainment.
With an extraordinary staff, welcoming environment, and high-quality, house-made baked goods, we aim to become an essential part of your everyday life. Whether you're looking for great coffee, interesting company, or extraordinary art and music, you'll find it here.
Outside Seating Provided.
There were no results found.