The Calendar of Events is not supported by Internet Exploreryour current browser. For best viewing, please use Chrome, Firefox, or Edge.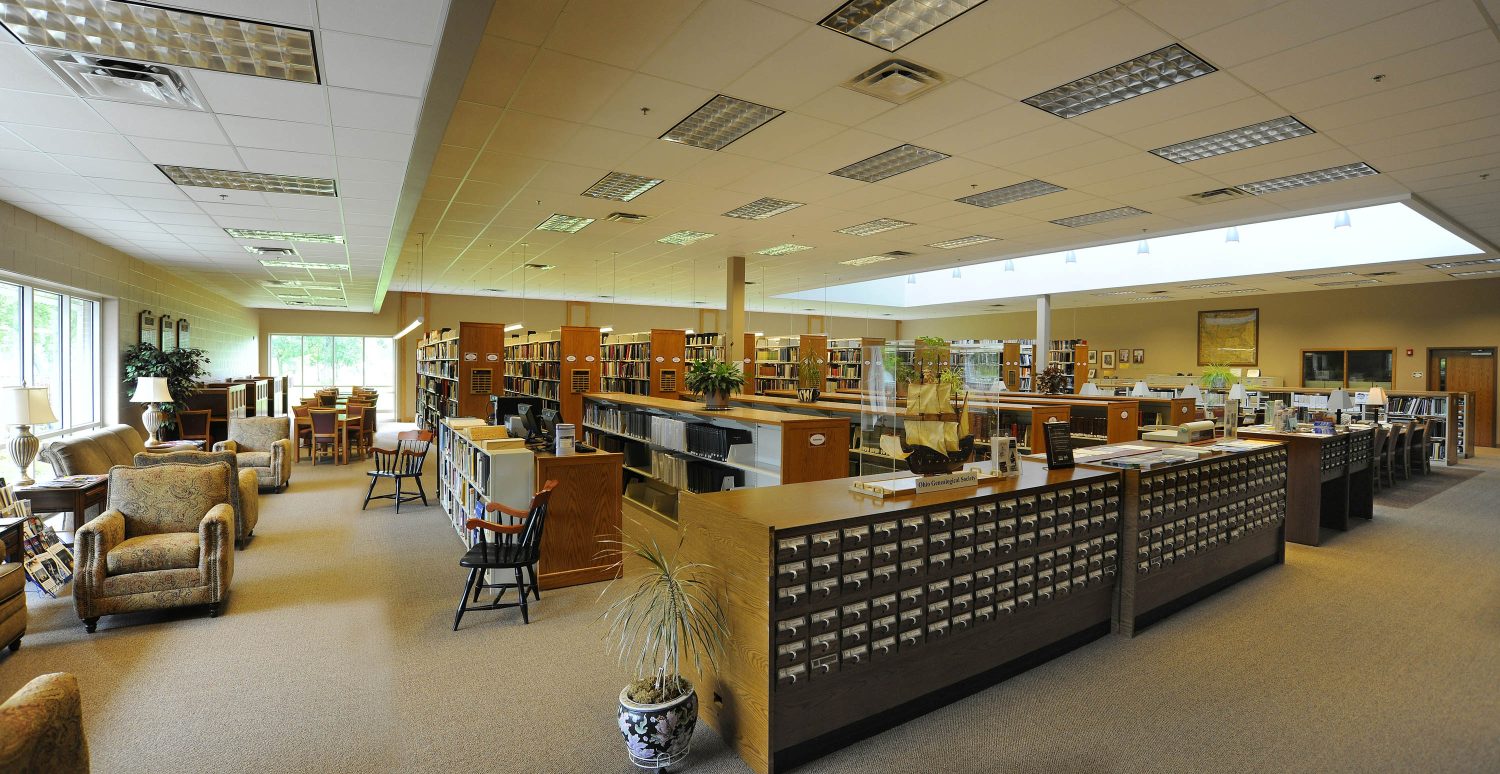 Ohio Genealogical Society
60,000-volume genealogical library, primarily for Ohio family research, including census records, cemetery listings, Bible records, surname files, manuscripts, newspapers, and lineage papers for First Families of Ohio, Society of Civil War Families of Ohio, and Settlers & Builders of Ohio. Write for brochure and publications list. We have material on Ohio's 88 counties and all other states. Meeting facilities available.
The Ohio Genealogical Society offers free samples of publication for interested visitors. They also offer free advice on researching family history.
The tour includes some background on OGS, how to get started researching your family, provide group with sample charts, show them basic resources to use histories, Bible resources, census microfilms, atlases and old newspapers. We can design a program on family history research for your group. Free admittance to the 60,000 volume local history research library.
GROUP TRAVEL CONTACT:
419-886-1903
GROUP INFORMATION:
Group tour price: Donations appreciated
Payment policy: Cash, check, credit cards (Visa/MC/Discover/AE) for book purchases
Reservations required: Yes
Open for special hours:
Length of time for tour: 20 minutes
Maximum # of motorcoaches at one time: 1 coach
Motorcoach parking: on grounds
Escort & driver complimentary: Yes
Handicap accessible: Yes
Number of restrooms available (men/women): Men 4, Women 4
Experience this fantastic new facility!  Meeting room for small groups with 4 breakout rooms, classrooms, kitchen, plenty of parking and handicap accessible.  Internet access with WiFi in the meeting rooms.  Also available is a screen and LCD projector.  Easy access to Route 71, 13, and 97.
Click here to reserve a Meeting Room
MEETING PLANNER CONTACT:
419-886-1903
SERVICES & AMENITIES:
Lodging property: No
Restaurant: Nearby
In-house catering: No
External catering permitted: No
Wifi Access: Yes
Projector available: Yes
A/V Screen: Yes
Handicap accessible: Yes
TOTAL SPACE/CAPACITY:
# of meeting rooms: 5 (*some classrooms can be combined for more space)
Total meeting space (sq.ft.): 1,904
Largest meeting space (sq.ft.): 884
Meeting
Room
SQ.
FT.
Width By
Length
Theatre
Seating
Banquet
Seating
Classroom
Seating
Reception
Seating
Meeting Room
884
23′ x 33′
75
N/A
40
N/A
Classroom A
255
14′ x 16′
24
N/A
12
N/A
Classroom B
255
14′ x 16′
24
N/A
12
N/A
Classroom C
255
14′ x 16′
24
N/A
12
N/A
Classroom D
255
14′ x 16′
24
N/A
12
N/A
Classroom A & B*
510
14′ x 33′
52
N/A
28
N/A
Classroom C & D*
510
14′ x 33′
52
N/A
28
N/A
There were no results found.