The Calendar of Events is not supported by Internet Exploreryour current browser. For best viewing, please use Chrome, Firefox, or Edge.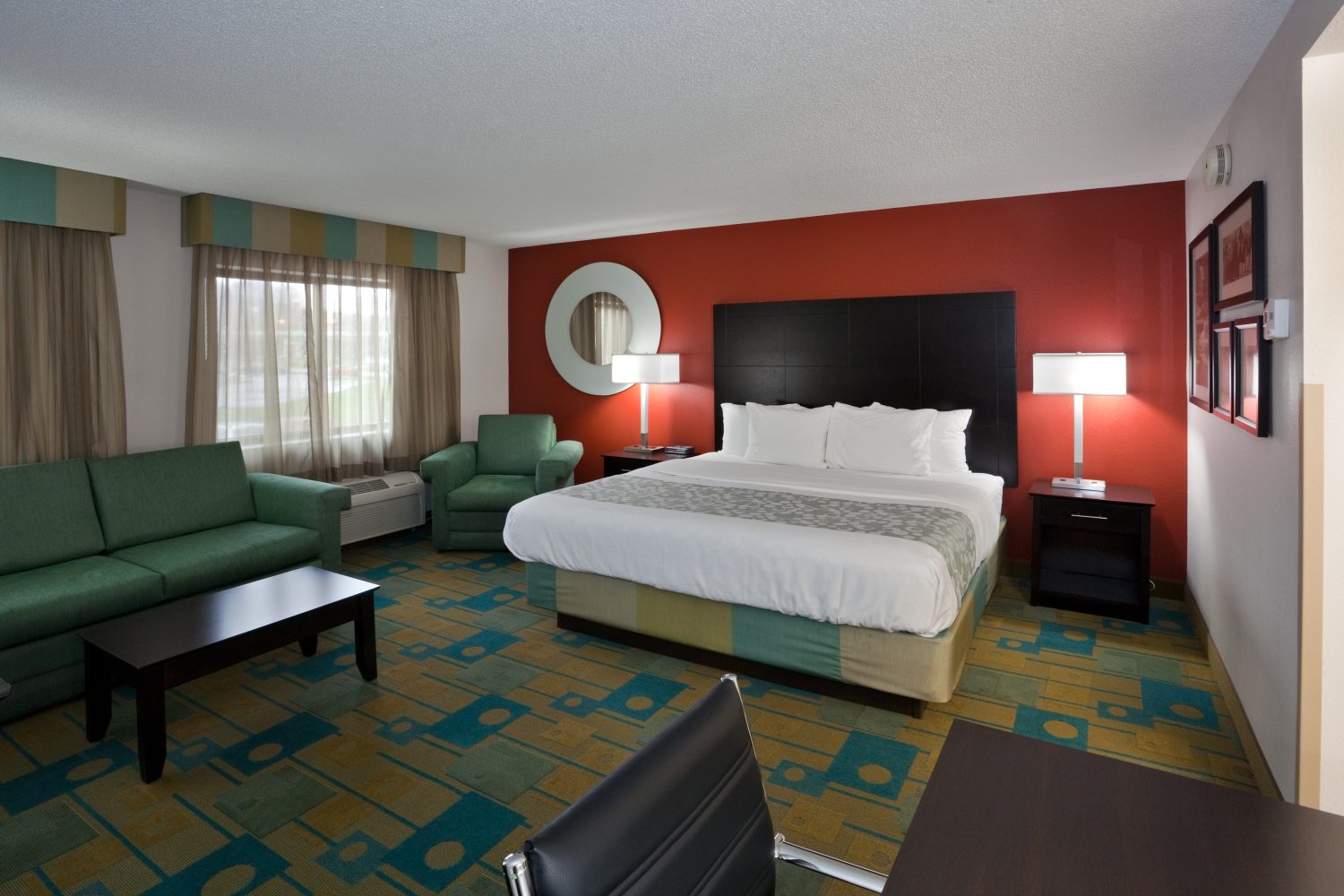 Located minutes from Mid-Ohio Motor Speedway, the La Quinta Inn & Suites-Mansfield is perfect for race visitors and business and leisure travelers. There is always something to do at every turn: visit Kingwood Center Estate and Gardens, Malabar Farm, and Biblewalk. We are minutes from shopping at Richland Mall and a variety of great eateries for every taste. Ohio Health is only five miles, and you can reach Ohio State University, North Central State College, and the Ohio State Reformatory in less than twenty minutes.
For the very best in friendly services, come to the La Quinta Inn & Suites-Mansfield. Our beautiful room styles vary and come with the following amenities:
Micro-fridge
Complimentary Continental Breakfast
Indoor pool
Hot tub
Express check-in/checkout
High-speed internet
Fitness center
Private guest laundry facility
We are five miles south of downtown with easy access to I-71 (Bus, RV, and Truck parking available). Businesses nearby include Mansfield Plumbing, Thermo Disc, and Newman Tech. Pet-Friendly.
We offer large, well-decorated rooms, free local calls, Satellite television with new 32″ flat screens in every room, in-room coffee, free continental breakfast, indoor pool and spa. Newly renovated fitness center.
GROUP TRAVEL CONTACT:
800-753-3757 or 419-774-0005
lq1031gm@laquinta.com
GROUP INFORMATION:
Breakfast included: Yes
Baggage handling fee: $3.00 per bag round trip
Elevator: Yes
Handicap accessible: Yes, 4 rooms
Maximum # of motorcoaches at one time: 1 coach
Motorcoach parking: on grounds
Escort & driver complimentary: Yes, one room per 15 rooms booked
Deposit Information: 1/2 due 30 days prior.  Full payment due upon arrival.
Payment policy: Cash, pay on site, check, pre-pay, credit card
Cancellation policy: 4 weeks prior to arrival
There were no results found.