Wine & Ale Trail Itinerary
1285 Winery at the Blueberry Patch
1285 Winery at the Blueberry Patch  was built from trees grown on their farm and built by the owner and their sons. They make all their wines, including different blueberry wines made from blueberries grown on their 27 acre blueberry farm. Save some time to shop in their gift shop. Enjoy tastings of wine with accompaniments.
Inquire about cost p/p.
Contact Lisa Beilstein 419-884-1797.
1285 W. Hanley Rd., Mansfield.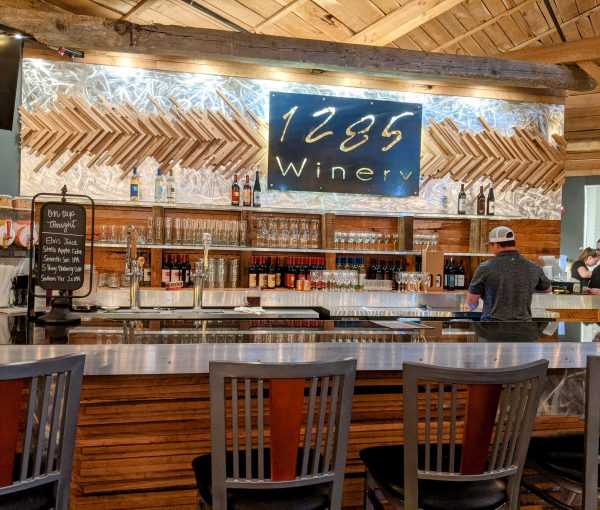 Wishmaker House Winery and Wine Bar
Lunch or Dinner at the Wishmaker House Winery and Wine Bar in downtown Bellville. Located within the Wishmaker House Bed & Breakfast, enjoy fresh, seasonal cuisine.  Inquire about cost.  Lunch: Wed-Sun 11am-4pm (no Sunday wine sales). Dinner: Mon-Wed 4pm-9pm; Thurs 4pm-10pm; Sun 4pm-9pm (no Sunday wine sales).
You may also enjoy wine samples. Individuals are welcome to buy wine by the glass or bottle.
Contact Jennifer VanMeter 419-886-9463.
116 Main St., Bellville.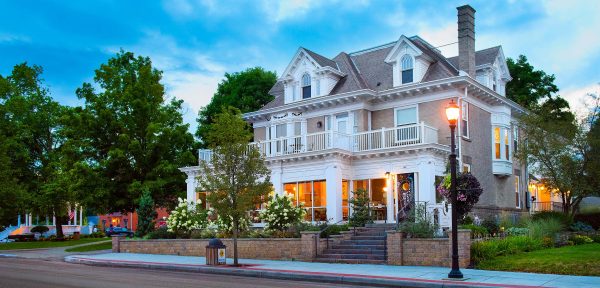 The Phoenix Brewing Company
Founded by local beer enthusiasts looking to bring a craft beer revival to Mansfield, The Phoenix Brewing Company is located in the former 1914 Schroer Mortuary in downtown Mansfield's Carrousel District. The brewery boasts schoolhouse style light fixtures reclaimed from the former Allstate building on Main St. in downtown Mansfield, tables made from cut up bowling alley sections of the former King Lanes in Ashland and original metal window frames found on the main floor which were meticulously dismantled and restored. The brewing is done in the basement which was where the embalming/prep was done. The building also had a hand drawn casket elevator to take caskets to all three floors- the prep area, chapel and viewing area which the brewery used parts of to make coffin shaped sample glass holders.
Tour and Pint $10 p/p.  Tour and Flight $15 p/p.
Contact Scott Cardwell 419-522-2552.
131 N. Diamond St., Mansfield.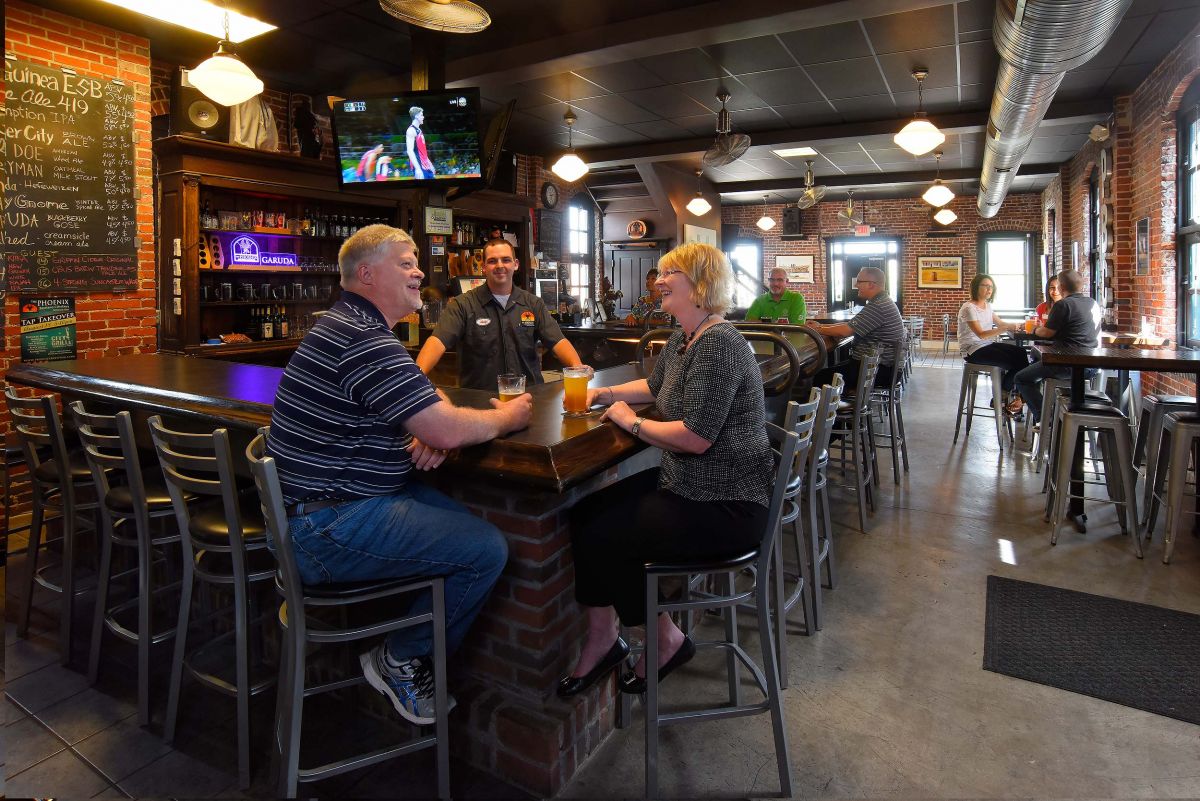 The Vault Wine Bar
The Vault Wine Bar in Shelby is housed in the former Citizens Bank of Shelby, which was built in 1911 and had been unoccupied for a number of years. It was transformed into a wine bar and opened for business May 9th, 2014.
Inquire about cost.
Contact Cindy Lash 567-292-9081.
29 W. Main St., Shelby.