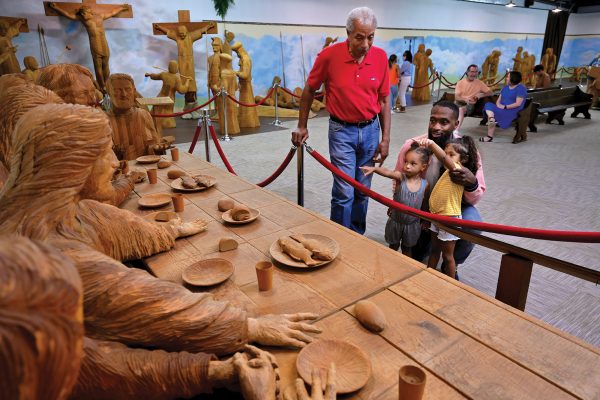 Museum of Woodcarving.
The world famous "Museum of Woodcarving" is the largest collection of woodcarvings in the world created by one man. This extraordinary woodcarving collection features 100 life-size figures and over 400 miniature carvings of wildlife, pets and livestock.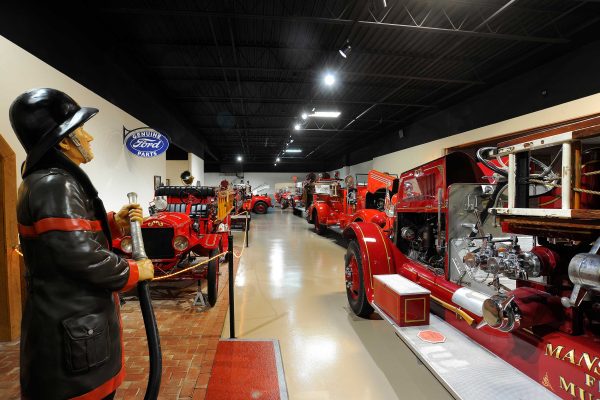 Discover the inspiring stories of our courageous firefighters.  Step into the past with a walk down a historic replica of Main Street Mansfield and view a collection of trucks and wagons dating back to the 1800s.
  Inquire about cost
.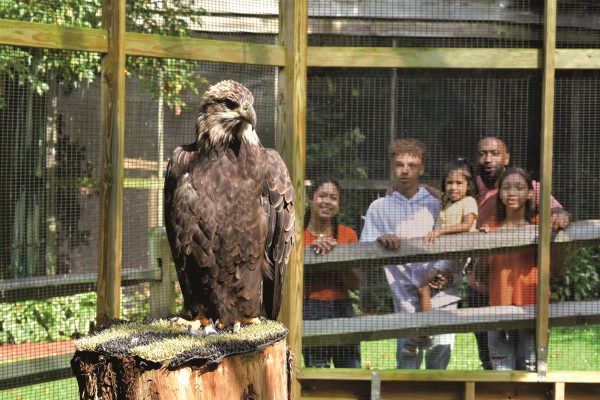 Enclosures house various non-releasable raptor and corvid species with interpretive signs with natural history facts about the species and the bird's personal history. Walk through the songbird aviary where birds will alight on your hand in search of food. The Falcon and Friends is a live bird presentation to see birds up close! 
Inquire about cost
.
Visit the wedding site of Humphrey Bogart & Lauren Bacall. The 914-acre country estate, home of Pulitzer Prize winning author Louis Bromfield, was a haven for many Hollywood celebrities. Their gift store offers old fashioned products with Ohio made gifts.
Inquire about cost for house tour and wagon ride.
Once used to reform young offenders in the late 1880's, the massive building stands with large granite pillars & elegant construction. Comprised of 250,000 sq. ft. & combining three architectural styles:
Victorian Gothic, Richardsonian Romanesque & Queen Anne
. One of the biggest castle-like structures in the U.S. & one of the top 5 largest. The Reformatory houses the world's tallest free-standing steel cell block. 
Inquire about cost
.
Bring out your inner child with a ride on the first hand carved and hand painted carrousel since the 1930's. Beautiful horses and menagerie figures whirl as a Stinson band organ provides rousing music for carrousel riders.
Inquire about cost
.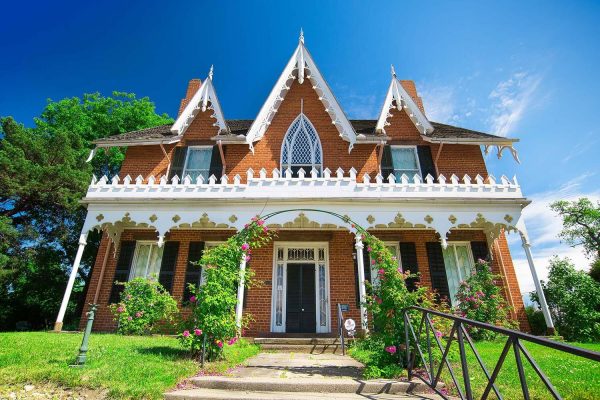 Step into a whole other world with original hardwood floors, original Victorian furniture and uniquely stained-glass windows. Built in 1847, it is considered to be one the most perfect Gothic homes in the U.S. Louis Bromfield, Pulitzer Prize winning author, wrote about Oak Hill (Shane's Castle) in his 1924 novel "The Green Bay Tree."
Inquire about cost
.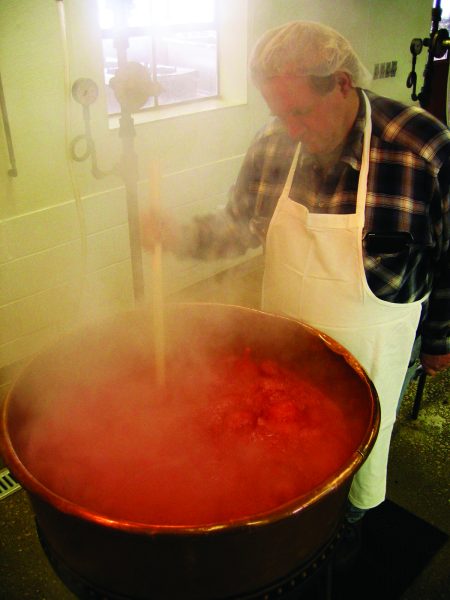 Coopers Mill manufactures jams, jellies, and apple butter. Tour our "jelly factory" then shop our retail store and taste our products.
Inquire about cost
.
Groups can tour the Alpaca barn and pastures as well as visit our other farm animals. Plus we have a wonderful gift shop with Alpaca goods, gifts from around the world, gourd crafts, and antiques.
Inquire about cost
.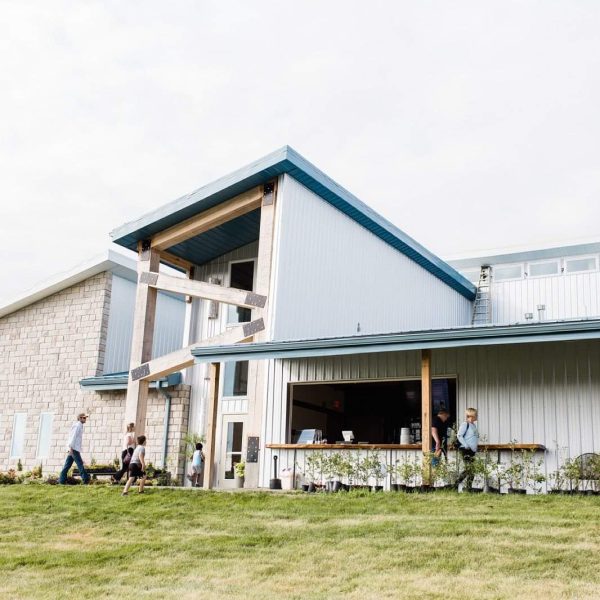 The Blueberry Patch features a gift shop and Ohio's largest blueberry farm. Pick blueberries at our 27-acre patch.  Enjoy lunch with seasonal lunch features, homemade blueberry donuts, soups, in-house roasted coffee & luxury teas.
Inquire about cost
.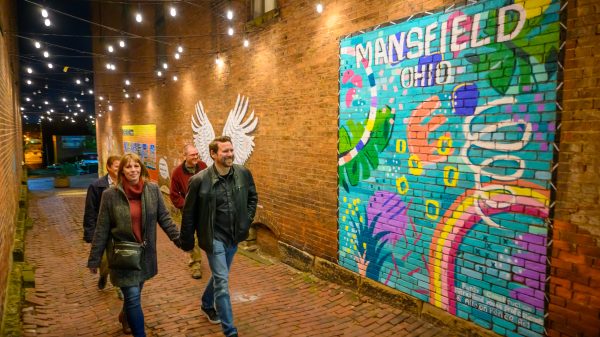 Artist Allison Pence created murals on the brick walls of this alley to the east of Buckeye Bakery on Fourth Street in downtown Mansfield.  The alley leads to The Brickyard entertainment area.  One mural is angel wings. Another mural is "Greetings from M-A-N-S-F-I-E-L-D, with the backdrop of each letter painted with tourist attractions in Richland County. The third is a colorful blue design.  The murals provide a postcard-like backdrop for people to pose in front of.
The address is an approximate address.  The alley is located on East Fourth Street between Main St. and Diamond St. in downtown Mansfield.
Use this link to find the location- https://w3w.co/offer.wrong.traded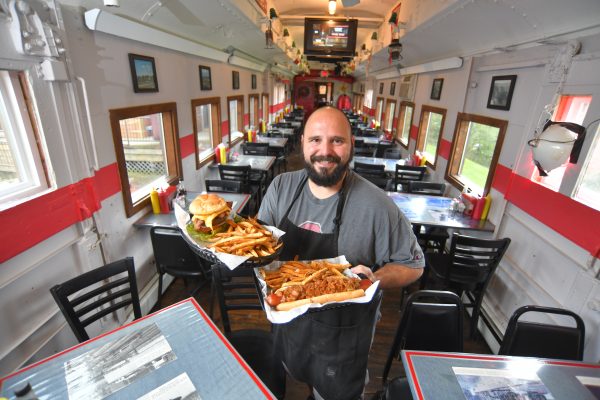 Enjoy an experience like no other!  Known for their fresh burgers, homemade fries, mouth-watering sandwiches and fun atmosphere inside a real train car.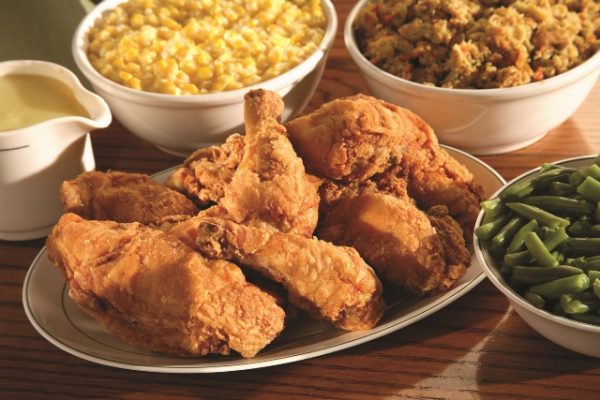 Relax and unwind for a delicious meal in a charming atmosphere. Smell the sweet aromas of their bakery and browse for something special in the Carlisle Gift Shop.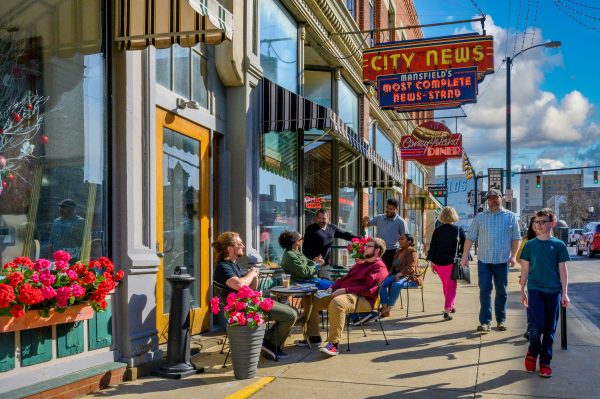 The
Historic Carrousel District
will feed you, entertain you & bring culture & joy to your life! Bring out your inner child with a whimsical ride at the
Richland Carrousel Park
;
What Goes Around Thrift Shop
sells upscale second-hand items;
Buckeye Bakery
and
Black Bird Bakery
have delicious cookies and pastries &
Elements of Art
feature local artists' work.
Mansfield Antiques Gallery
offers gifts and timeless antiques.  All with restored Victorian-age buildings. Local restaurants include
Coney Island Inn
,
Coney Island Diner, Hudson & Essex, Reindeer Grill, Athena Greek Restaurant
,
Two Cousins' Pizza
,
Uncle John's
, &
City Grille
.