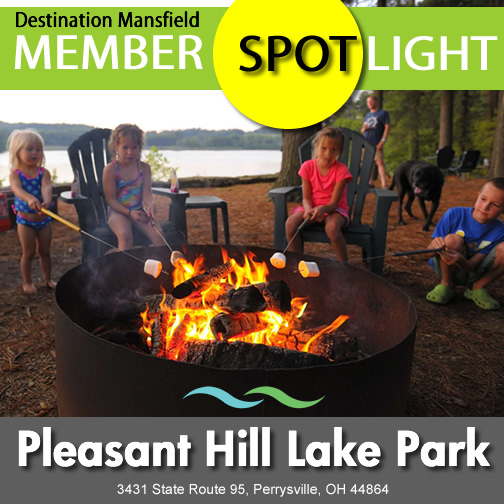 Pleasant Hill Lake Park is a family-friendly park for all ages with a wide range of entertainment and activities.  Camping, water sports, horse trails, and special events make the park popular spring through fall.
Camping draws crowds to Pleasant Hill Lake Park and offers 380 campsites: 20 primitive campsites and 37 primitive campsites for campers with horses. Pleasant Hill also offers a swimming beach, playgrounds, hiking and horse trails, house rentals, basketball and volleyball courts.
With the 850 acres of water surface and 1,345 acres of land, there is no shortage of space to keep everyone in the family busy. Pleasant Hill Lake Park also provides a public boat launch ramps and access to the public land with horse trails and hiking options with 88 miles of trails that connects to Mohican State Forest.
Pleasant Hill Lake Park special events include Hunter Education Course, an Easter Egg Hunt, Movie at the Lake, Beats by the Beach – a family-friendly contest with three band finalist battling it out live, Live Elvis Tribute, Mermaid Fantasy Day, and so many more exclusive events all season long! With all these wonderful options at Pleasant Hill Lake Park your family should keep in consideration for your next getaway! Visit their website for more information on their amenities and a full schedule of events!