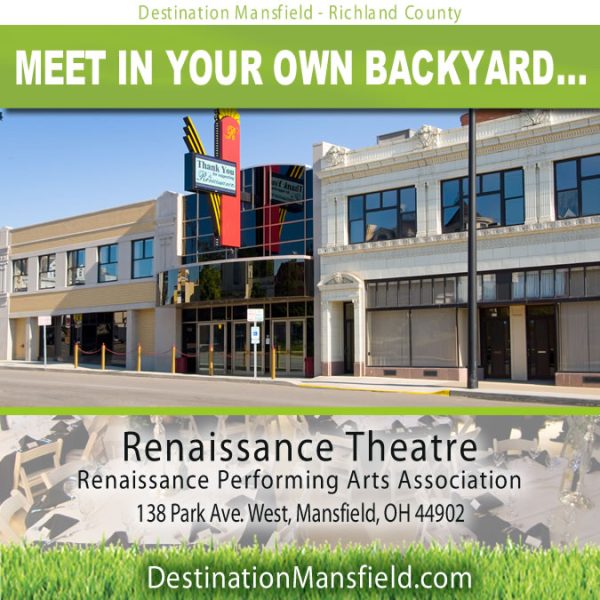 Looking for a unique place to host a meeting or event? Dim the lights and start the show at the Renaissance Theatre.
The main auditorium seats 1,400 people and features one of the largest stages in Ohio. Enjoy the comfortable seating and interesting surroundings. The theater setting is perfect for presentations, speeches and recognitions. A cost-effective and advantageous location for business meetings and presentations, the Renaissance Theatre provides an inviting atmosphere of extravagance and charm, yet offers hassle-free, productive meetings at affordable prices.
The Renaissance Theatre is conveniently connected by a sky walk to the 139-room Holiday Inn Hotel & Suites. So, when business ends and play begins, there is a restaurant for fine dining, a lounge for socializing, and an indoor pool for a relaxing swim.
View full details, room dimensions, and link to the facility here.