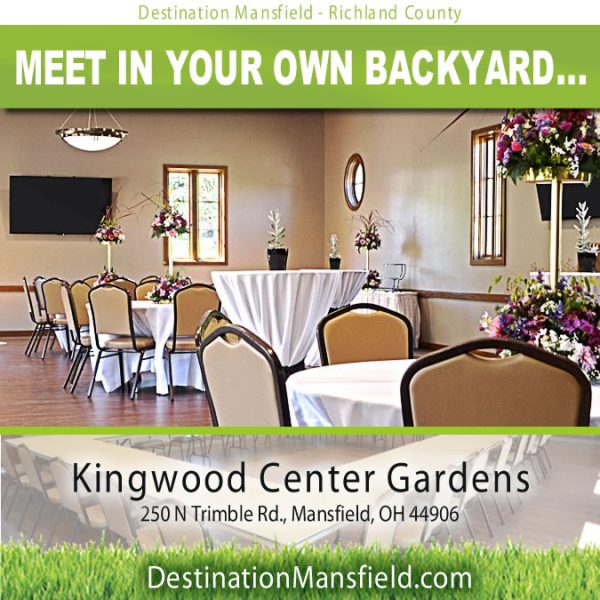 Consider a stroll through Kingwood Center Gardens for your next meeting or family gathering.
The French provincial mansion sits on the 47-acre former estate of Charles K. King, providing an elegant setting for the gardens and is available for rental all year round. The grounds are renowned for both their historic significance and the brilliant floral displays. Kingwood Center Gardens features three meeting spaces, now including the newly opened Carriage House with room for 150-200 people. Enjoy the grandeur indoors or go into the majestic grounds. Kingwood Center Gardens is located 1 1/2 miles west of downtown Mansfield or take the Trimble Rd. Exit off US30.Enter at 50 N. Trimble Rd.
View full details, room dimensions, and link to the facility here.