First, we would like to thank our local community of restaurants for staying open to serve our both essential workers as well as provide options for those of us sheltered at home. For those of you who have made the difficult decision to close your doors, we commend you for making the hard call. We are here for you while you are closed and we'll be there for you when you open your doors again.
Take some inspiration from restaurants around Richland County
Most businesses who are able have pivoted to offering carry-out, curbside pick-up, and delivery to their customers. There are many unknowns during this time but we wanted to share some other ways restaurants have shifted in the way they operate. Take from this list what serves and inspires you!
D|L|X and Hudson & Essex in Mansfield are still offering made-to-order dishes from their menu, but they have both created mini retail stores in their businesses. At Hudson & Essex, customers can purchase box lunches, heat-at-home family meals, Cypress Cellars Wines, and pantry staples like meat, cheese, and bread. The mini-mart inside the D|L|X offers retail beer and wine sales, dry goods like bread and chips, and even quarantine essentials such as cleaning wipes, bottled water, detergent, hand sanitizer, and even toilet tissue.
Steve's Dakota Grill in Ontario is well known for the steaks. Instead of just offering carry-out and curbside pick-upselling meat, Steve's Dakota Grill chose to sell their cuts of steak and ground beef raw for customers to grill at home. They have even generously offered specials to front-line healthcare workers and first responders.
The Vault in Shelby has kept things simple with a drive-thru Friday Fish Fry. For $8, customers get a boxed fish fry with roasted red skin potatoes, coleslaw, tartar sauce, and a roll with butter.
Doc's Deli in Mansfield was faced with no drive-thru and a modest-sized dining area, so they established a walk up window to reduce contact during carry-out transactions.
The Happy Grape in Lexington is now offering 64 oz craft beer growlers (including local favorite Phoenix Brewing Co.)
When carry-out wasn't an option for all V&M Restaurant locations, the Mansfield location transitioned to offering new family-style meals. 1285 Winery at The Blueberry Patch in Mansfield also decided to offer Italian family-style feasts in addition to the regular offerings on their menu.
Do you know of a bar or restaurant that has done something truly innovative during this crisis? Share what they're doing with info@destinationmansfield.com.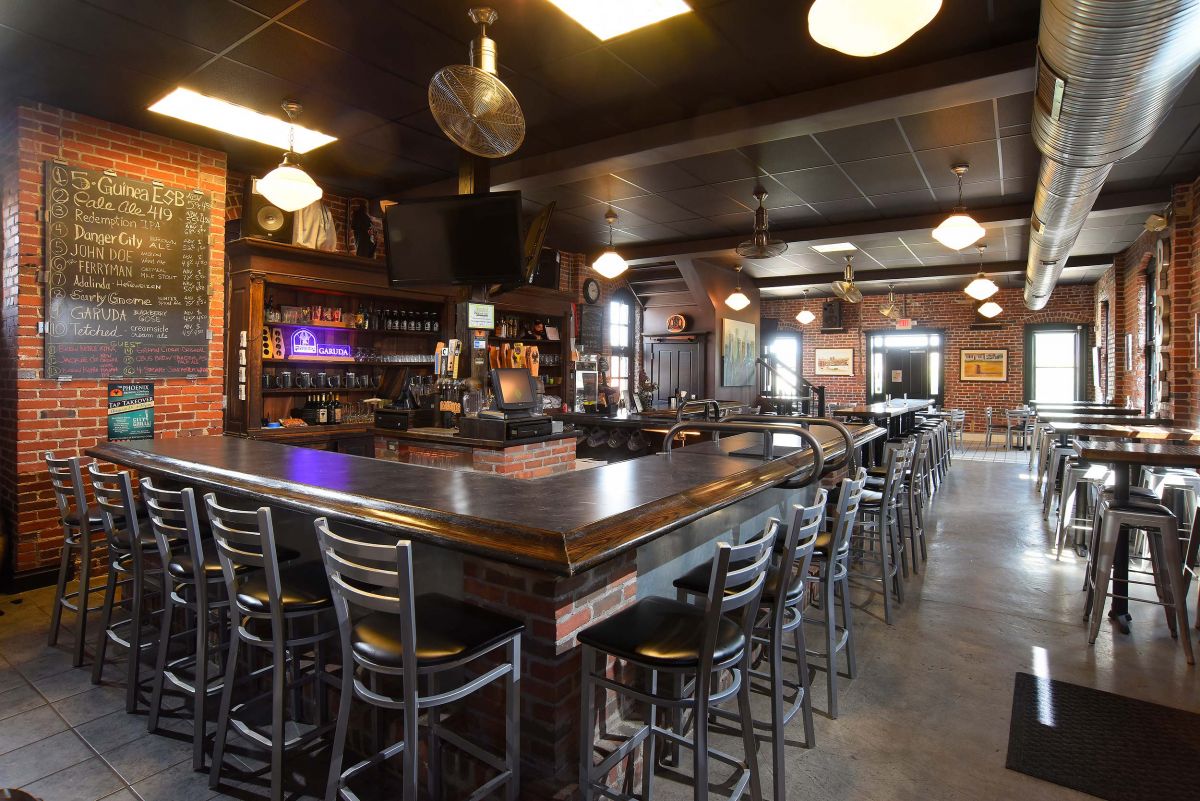 Business Resources for Restaurants
Can't move inventory? Please consider donating overages to charitable organizations to help our most vulnerable populations.
United Way Partner Agencies: 
Salvation Army — 47 S. Main St, Mansfield, OH 44902 — Contact: Captain Betts 419-525-2912
Harmony House — 124 W 3rd St, Mansfield, OH 44902 — Contact: Kelly Blankenship 419-522-2323
Catholic Charities — 523 Park Ave East, Mansfield, OH 44905 — Contact: Pam Sellards 419-524-0733
Compiled by 211:
Mosaic Church — 296 Park Avenue West — Contact: 419-524-3802
New Liberty Baptist Church — 2705 Lexington Ave, Lexington, OH 44904 — Contact: 419-989-8765
Grace Episcopal Church — 41 Bowman St, Mansfield, OH 44903 — Contact: 419-524-2661
Providence Baptist Church — 112 West 6th St, Mansfield, OH 44902 — Contact: 419-524-9032
First Lutheran Church — 33 Broadway Ave. Shelby, OH 44875 — Contact: 419-347-7675
Shiloh Village Community Center — 26 Mechanics St. Shiloh, OH 44878
FISH — 29 1/2 Walnut St. Rear Shelby, OH 44875 — Contact: 419-347-5010
Ridgeway First Church of God — 1380 Park Ave E. Mansfield, OH 44905 — Contact: 419-564-3322
Bellville Neighborhood Outreach Center — 84 Main St. Bellville, OH 44813 — Contact: 419-886-8395
Lucas Area Food Pantry — 252 W.Main St. Lucas OH 44843 — Contact: 419-589-9776
Lexington Church of the Cross United Methodist — 237 Otterbein Drive Lexington, OH 44904
Current Pages & Facebook Promotions
Destination Mansfield – Richland County
https://destinationmansfield.com/blog/take-out-restaurants/
E-Mansfield Facebook Page:
https://www.facebook.com/groups/227815425034055/
Mansfield Community Delivery/Carry Out Facebook Group
https://www.facebook.com/Mansfield-Community-DeliveryCarry-Out-109824550644366/
iHeart Radio Mansfield To Go Page
https://1013wnco.iheart.com/featured/mansfieldtogo/
FREE Restaurant Directory from WMFD
https://www.facebook.com/groups/671827306530903/
Mansfield Area Restaurant Community – This is owners supporting owners
https://www.facebook.com/groups/626297931280093/
For more resources and up-to-date information on financial support and business resources, please visit the Richland Area Chamber & Economic Development page here.