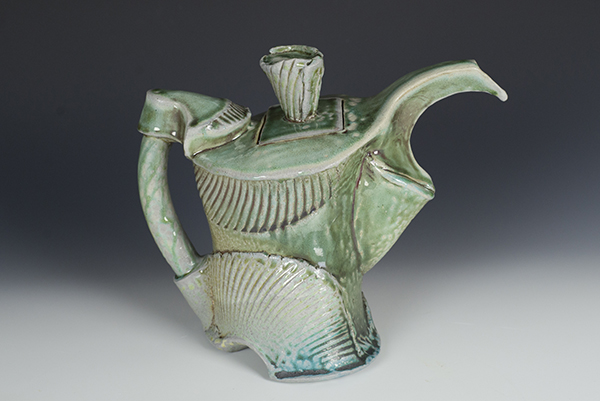 "Contemporary Selections from the Roy Gottlieb Collection," a multi-media exhibition in the Foundation Gallery and the Upper Gallery, will kick off the first of a very impressive lineup for the 2020 Exhibition Series at the Mansfield Art Center. Dr. Roy Gottlieb, a collector for many years, has curated this exhibition to represent primarily Central Ohio Artists from the past thirty years.
Throughout 2020, the Mansfield Art Center will host a variety of rich and creative visual art for the public to enjoy. One of the highlights this year will be the celebration of the 75th May Show, a juried show open to Ohio artists. In 2019, this exhibition hosted over 100 artists.
The Ohio Plein Air Society Annual Exhibition will truly be a marvelous show of paintings and other art forms done by direct observation of nature. This is a group of artists that explore through art the diversity and uniqueness of Ohio's landscapes, cityscapes, and waterways.
In March, the Mansfield Art Center will again host the Ohio Regional High School Exhibition and the K-8 Art Show. A wonderful opportunity for young artists from many high school communities to receive recognition for their talent and creativity.
The "Ohio Designer Craftsmen: Best of 2020" is back this year in August with always inspiring and beautiful works of art. "Transformations" will be in the Foundation Gallery at the same time and is an exhibition of medical devices transformed into art by those with a cancer diagnosis through the direction of art therapist, Dawn Freeman.
October will bring the wonderful and whimsical art of Daniel Ferlan, curated by Thomas Wagner of Columbus. Ferlan's paintings are mystical, magical and meticulously executed canvases packed with tiny marvels of surreal fantasy.
Last but not least is the traditional Holiday Fair, featuring a huge selection of beautiful and unique Ohio-made fine arts and fine crafts in the galleries and Gallery Shop in November and December as a grand finale to 2020. All of the exhibitions for 2020 are free and open to the public thanks to the generosity of the center's sponsors.
The art center's 2020 exhibition schedule:
Jan. 26-Feb. 23, "Contemporary Selections from the Roy Gottlieb Collection", a collection of
contemporary art from the collection of Dr. Roy Gottlieb, a long time collector and supporter of the arts and arts community in Columbus. Sponsored by Richland Source.
March 22-April 19, "Ohio Regional High School Exhibition" and "The Mansfield K-8 Art", showcases our regional high school students in this annual competition. The K-8 exhibition is selected work from Mansfield City students. Sponsored by Alumni Roofing.
May 10-June 7, "The 75th Annual May Show" is a juried exhibit showcasing the talent of Ohio artists in a variety of mediums including painting, drawing, sculpture and contemporary craft. Sponsored by the Mechanics Bank.
June 28-July 26, "Ohio Plein Air Society Annual Exhibition" will focus on painting, drawing and other forms of art, completed at an outdoor site from direct observation of the world around us. Sponsored by Ohio Health.
Aug. 16-Sept. 13, "Ohio Designer Craftsmen: The Best of 2020" and "Transformations" are two unique exhibitions. For the Craftsmen exhibition, over 70 artists will have their contemporary works on display showing excellence in design and artistic expression. "Transformation" is an exhibition of medical devices transformed into works of art by individuals impacted by a cancer diagnosis in classes led by art therapist, Dawn Freeman.
Oct. 4-Nov. 1, "Daniel Ferlan: 20 Years" Curated by Thomas Wagner is an array of pieces from Thomas Wagner's collection as well as borrowed work from other collectors. Work from all phases of Daniel's career will be included in the exhibition. Sponsored by Cypress Hill Winery and Hudson & Essex.
Nov. 20-December 30, the 51st "Holiday Fair", a six-week showcase for Ohio artists and craft persons to show and sell their work. Sponsored by Michelle and Jeremy Swank of Strategic Wealth Management. For three weeks during the Holiday Fair we will have our very popular Soup au Faire sponsored by Whitten Studios.
Holiday Fair Preview Party is sponsored by Richland Bank.
About the Mansfield Art Center
The mission of the Mansfield Art Center (MAC), a non-profit organization, is to enrich the lives of all children, families, and adults through the arts with gallery exhibitions, art education, artist workshops, and related activities.
They currently have 65,000 members and non-members come through the doors annually and encourage all in the community to embrace and create art, recognizing the changing role and impact on our area's youth and economic development. Their inclusive emphasis has brought positive change. The new education wing for glass blowing, glass fusion, and ceramics will be complete mid-2020 and the TYGER STEAM program begins in the fall of 2020. The Mansfield Art Center will announce the date of the grand opening this spring.